LANSING, Mich. — Sen. Roger Victory, R-Hudsonville, welcomed Hudsonville Mayor Mark Northrup (left) and the Rev. Mark Bouslog (right) to the Michigan Capitol on Wednesday night as his guests for Gov. Gretchen Whitmer's 2023 State of the State address.
Bouslog is the senior pastor at Jenison Bible Church in Hudsonville.
###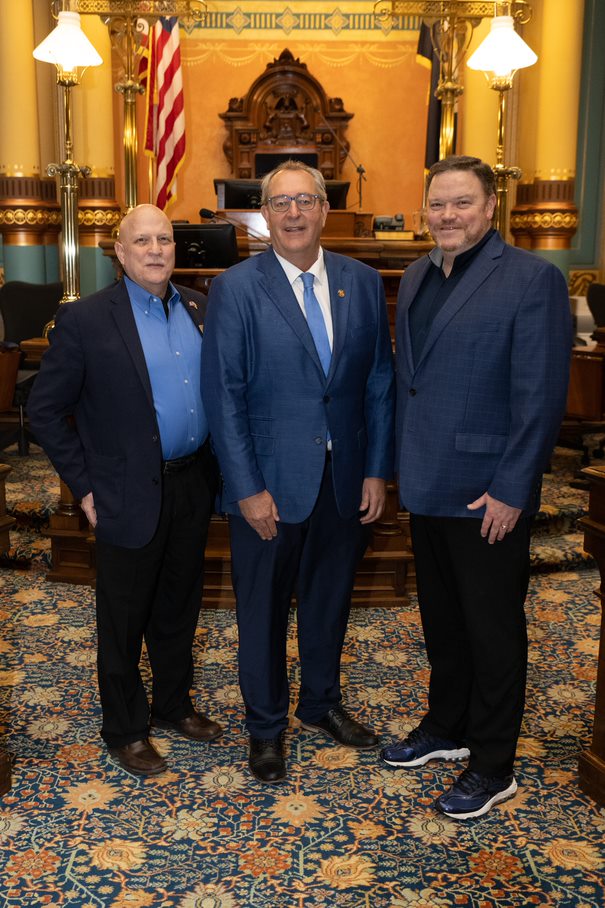 Editor's note: The above photograph of Victory is available by clicking on the image or by visiting SenatorRogerVictory.com/photos.